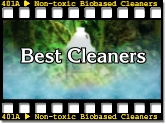 Whether your Indoor Air Quality issues represent a mild concern
or a major crisis,
leapfrog to the head of the trends and the cusp of the future with the
"BATT" ("
B
est
A
vailable
T
oday's
T
echnology") Solutions.
Why waste your time and resources
or risk your health and safety
on anything less than the most highly effective fix to your IAQ problems?
Use
less
than the best available, and you could be looking at serious liability.
(
"Sir, Madame, please tell the jury, what in the world were you thinking?"
)
Use THE best, and culpability can disappear.
For if the BEST can't fix it, how can you be found at fault?


(

"Ladies and Gentlemen of the jury, what else was there that my client --




or anyone else on the planet -- could have done?"

)


There are good reasons why Active Purification Technology works better than any other.
Learn, understand, and enjoy the differences!


The Space Foundation has officially recognized the Active Air Purification

technology

used in these products as a Certified Space Technology

™

, using technology originally developed in cooperation with NASA to clean the air in spacecraft by removing aitborne pathogens.
. . . more >>



Products displayed here conform to the


Nat'Aire Klense

Technology

TM standards of Pro-active Environmental Technologies which seek to duplicate the processes designed for and found in nature to meet the environmental challenges we face without the use of harsh chemicals, toxic residues, and depleting resources. . . . more >>

PlasmaTek Penetrating PurificationTM is our name for processess which create or concentrate penetrating purifying plasmas which reduce airborne contaminants and odors and kill pathogens on surfaces.
. . . more >>



Testing Results




Comparing The Effects of this

Technology and Ozone Technology on reducing common bacteria and fungi on

surfaces

in 24-hour testing.
Download .pdf
It's all about the SCIENCE.


Active Air Purification Technology
to the Rescue!!!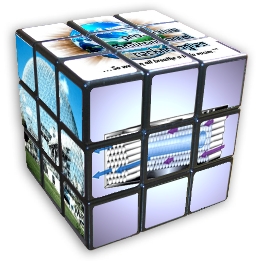 The solution to the commercial indoor air quality challenges we all face is the only technology known to be so powerfully effective in combatting those problems -- the space-inspired technology known as

"PHI" ("Photo Hydro Ionization")

or
RCI
,

Radiant Catalytic Ionization
, truly

ACTIVE

Air Purification Technology.
Regardless of the name,
the systems
work in harmony with the other technologies utilized in the unique Active Purification processes, and produce a broad spectrum plasma of extremely effective oxidizers which do in the indoor air the same
thing that sunlight and other natural oxidizers do out of doors to create the cleanest, safest air possible. By means of these Active Purification Technologies
you can bring the benefits of outside air naturally cleansed by design in nature to the indoor environment of your air space.

Pro-active Environmental Technologies fully embraces the philosophy behind Nat'Aire Klense TechnologyTM. Active Air Purification embodies those concepts and is at the heart of the total system applications
offered here to solve your building's needs. It is
simply the best
technology available. Period. Why
would anyone risk opting for anything less?

*Scientific tests have demonstrated the use of air purifiers using RCITM (Radiant Catalytic IonizationTM) substantially reduce microbial populations on

surfaces

-- including, but not limited to Escherichia coli, Listeria noncytogenes, Streptococcus spp., Pseudonomas aeruginosa, Bacillus spp., Staphylococcus aureus, Candida albicans, and S. chartarum. At this point, product testing does not make a similar demonstration with respect to airborne microbials. These statements have not been evaluated by the FDA. These products are not intended to diagnose, treat, cure, or prevent any disease.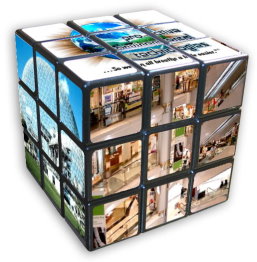 Overview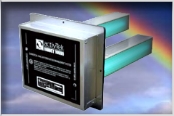 Inline Active Air HVAC Probes -- The start of total building protection, the help your duct works need

Sized for small to monstrous HVAC systems,
this line of patented catalytic converter HVAC probes literally produces an oxidizing plasma which circulates, purifies, and sanitizes
the interiors of the duct work system to prevent the buildup and proliferation of unwanted pathogens, molds, and fungi. . . . more.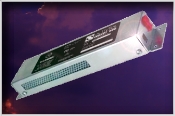 Mini Inline Active Air HVAC probe -- Just like the big guys for the standalone HVAC systems
The same amazingly effective
. . . technology designed for central heating and cooling systems is available for the in-wall, in-window, or stand alone heating/cooling systems often found in hopital and hotel rooms and offices. Scaled down from its bigger brothers, this little 12VDC dynamo makes a powerful difference in every room and space it treats. . . .
more














Information herein offered is provided so that reasonably intelligent individuals of competent mental capacity and majority age can better make informed choices regarding matters discussed.

Along with being a service provider with certifications in specific areas regarding indoor air quality, breathe-easier.com is an independent authorized dealer for certain products and equipment manufactured and/or supplied by others. Any legally held trademarks, tradenames, logos, and applicable copyrighted materials are and remain solely the property of same's lawful owners and said ownership is neither relinquished, nor diminished, nor transferred by inclusion on this site.


All statements and/or claims concerning any particular equipment and the technologies behind such are based upon manufacturers' published materials regarding same, and said manufacturers are solely responsible for such materials and their content. Any and all product guarantees or warranties of any sort are at all times solely the responsibility of the manufactures and according to the current published terms regarding same which consumers are urged to check out for themselves.

Anecdotal reference may from time to time be made regarding the applicability, placement, or use of one or more technologies or products in circumstances which may or may not reflect those found in any other situation. Consumers should be aware that consideration should be given to specific environmental issues which may be different from and/or in addition to those cited in such anecdotal references. At no time is or will Pro-active Environmental Technologies be in any manner responsible for factors withheld or in any way not disclosed by the consumer. Responsibility to engage or use or not engage or use any particular service or technology is solely that of the consumer.

Further, from time to time testimonials may be quoted from individuals as consumers regarding their own personal experiences regarding (a) service(s) or product(s) offered by or obtained from breathe-easier.com. Such individuals do so on their own behalf of their own free will in the exercise of their God-given and Constitutionally guaranteed right to free speech and are neither liable for nor compensated for their comments. While breathe-easier.com may include such comments and may try to verify such comments where possible, breathe-easier.com is not liable for the verity or the use, disuse, or misuse of any such information so included.

No claims are made, expressed, or implied regarding the diagnosis and/or treatment of any disease or medical condition, and any parties who know they have or suspect that they have any type of medical condition or disease are encouraged to seek competent medical attention and advice from more than one source or party.

What is offered on a best efforts basis is services and/or equipment whereby some or all the indoor environment of a

building

or other environmental space or specific components of same may be altered or treated, with the intention of making a healthier, safer place for those who must occupy such space/s.


Commercial Solutions Home Page

Inline HVAC Solutions
Inline Active Air Purification HVAC Probes
Mini Active Air Purification HVAC Probe

General Air Purification
Whole Office Free-standing Active Air Purifier Series
Super Portable Active Air Room Refresher
Wall Mounted Active Air Purifier
Book Shelf Fanless Active Air Purifier
Mobile Active Air Purifier

Targeted Particulates
5K HD Active Air Purification Ionizer / Sanitizer
Active Air Light to Medium Duty Ionizer
Active Air Heavy Duty High Volume Industrial Ionizer
Active Air Commercial / Institutional / Industrial Selective Targeted Purification System

Specialized Air Purification/Odor - Bacteria Abatement
Active Air Cooler/Walk-in Refrigerator Purification System
Active Air Dumpster Sanitization / Odor Reduction System
Active Air Light to Medium Duty Ozone Generator
Active Air HD Industrial Oxidizing Plasm Generators





Home


Table of Contents
Part 1 -- The Need for What Pro-active Environmental Technologies Does
Part 2 -- Diagnosing the Problem
Part 3 -- Treating the Problem and Preventing a Recurrence
Solutions
(Specific Fixes to What's Wrong with the Air You Breathe Where You Live and Work)
Personal Solutions
Residential Solutions
Commercial Solutions


All materials not supplied by manufacturers or others are
Copyright 2005 - 2014 --
breathe-easier.com
-- All Rights Reserved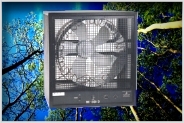 High Volume Industrial Active Air Purification Ionizer --
When it's time to clear the air. NOW.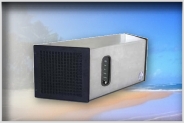 Selective Targeted
Commercial / Institutional / Industrial
Active Air
Purification System
-- Name your (airborne) poison. We have a solution for that.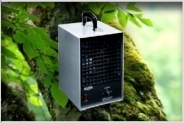 Light to Medium Duty
Active Air Purification
Ozone Generator -- Where odors more than meet their match



Personal Solutions
You don't have to be at the mercy of whatever wherever.
This is where you can expore some exciting options you can have with anytime or take with wherever you go.



The journey continues as we explore the pro-active solutions for the environments in which we find ourselves, starting with where we live, protecting those we love.