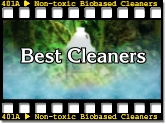 Solutions – Personal.

-- While we may all have to
share the same air,

there are some issues
we have to take personally. --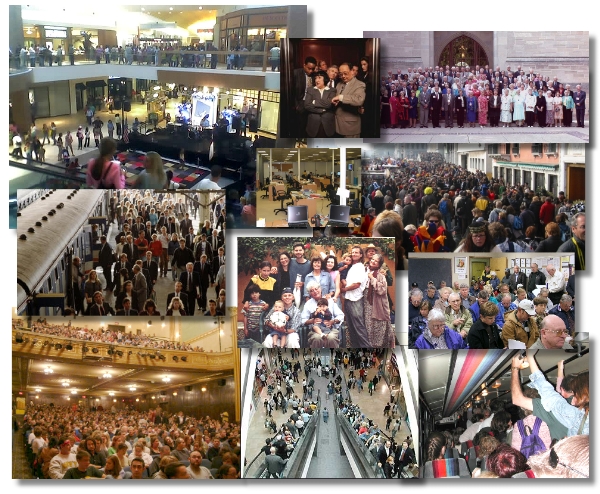 No matter the composition of the crowd, whether strangers or close
family and friends, each of us routinely needs our own air space
for good health and well being.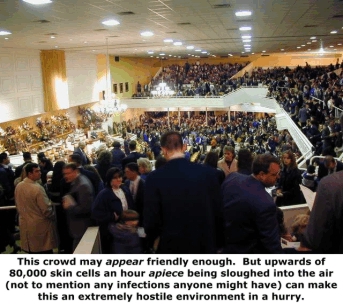 Crowds can be enjoyable, exciting, and exhilarating, or they can be exasperating, exhausting, or
down right sickening — sometimes all at the same time.

Even if we like being in a crowd (and not everyone does), most of us have experienced the near panic and desperation which comes from being in a public place where we are sure that someone's coughing, or sneezing, or smoke, or obnoxious perfume or body odor is going to "be the death of us" -- or at least make us positively sick for days on end.

It is especially unnerving when the exposure is daily unavoidable as in the workplace or during social commitments.
Being but one in a crowd competing for air space does not have to be
a frustrating or unhealthy endeavor.

Pro-active Environmental Technologies

provides the means by which one can "Take responsibility . . . Take control; even among teeming hordes of strangers without becoming a "germ freak" or a hermit. And it is much easier and simpler than one might think.

The approach is as familiar to us as what we have witnessed many t
imes while hearing pre-flight instructions on an airplane.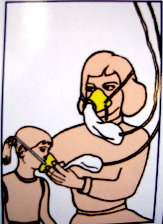 "In the event of an emergency, please secure your own breathing apparatus first before placing one on your child or infant." Plainly said, we begin by taking care of US.
While it may at first seem selfish to focus on our own personal air and water devices, in reality, we serve our families best when we are able to keep ourselves healthiest. And, by utilizing the Best Available Today's Technology ("BATT") in addressing any environmental concerns needing attention, we are able to pass the blessings of health we enjoy for ourselves on to those who depend upon us and whom we love the most.

Specific Personal Solutions


In the battle for clean, fresh, breathable air,
we have some extraordinary options in our arsenal.
And it's all American-designed, American-manufactured Active Air Purification technology!


PBS Personal
Active Air Purifier
--
Your very own "Personal Breathing Space"
Some fifteen peer reviewed studies sing the praises of this little fella. Worn around the neck, it creates your own Personal Breathing Space wherever you go, indoors or out! Great for being in crowded or stuffy conditions or handling pet allergies, etc.
. . . more








Mobile Active Air Purifier --

Take your fresh air to go



Active Air Purification on the road. Lightweight and extremely mobile, AC or DC, domestic or international voltage, when your lifestyle demands that you take your fresh air to go, whether in in a car, limo, truck, camper, RV, or even a hotel room, the Mobile Air Purifier provides Active Air Purification while and wherever you are on the move.


. . . more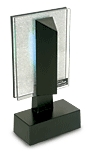 Book Shelf Fanless Active Air Purifier -- The purifying spectrum of UVX from the sun

Totally noisless, for its small size and weight, it is undoubtably the most active air purifying power you can get without a fan! AC/DC adapter included.


. . . more








Wall Mounted Active Air Purifier -- The ultimate plug-in

Plugs directly into any outlet and can be parked and left in those out of the way places without taking up any shelf or table space. Even has its own outlet on the side!


. . . more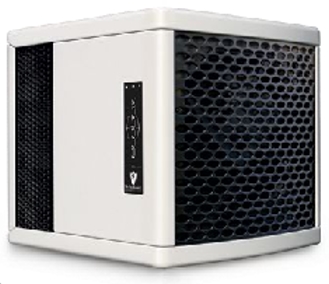 Super Portable Active Air Room Refresher. "Fresh. Out of the box."
SM
The only thing big about this is the job it does. Germs and odors are no match for this mighty 2-pounder nom. 7" cube. From countertops, to closets, to nurseries, to hotel rooms, to houses up to 1500SF, it can go and stay where and when you cannot. Comes w/ remote control. It's "Fresh. Out of the box."
SM



Information herein offered is provided so that reasonably intelligent individuals of competent mental capacity and majority age can better make informed choices regarding matters discussed.

Along with being a service provider with certifications in specific areas regarding indoor air quality, breathe-easier.com is an independent authorized dealer for certain products and equipment manufactured and/or supplied by others. Any legally held trademarks, tradenames, logos, and applicable copyrighted materials are and remain solely the property of same's lawful owners and said ownership is neither relinquished, nor diminished, nor transferred by inclusion on this site.
All statements and/or claims concerning any particular equipment and the technologies behind such are based upon manufacturers' published materials regarding same, and said manufacturers are solely responsible for such materials and their content. Any and all product guarantees or warranties of any sort are at all times solely the responsibility of the manufactures and according to the current published terms regarding same which consumers are urged to check out for themselves.

Anecdotal reference may from time to time be made regarding the applicability, placement, or use of one or more technologies or products in circumstances which may or may not reflect those found in any other situation. Consumers should be aware that consideration should be given to specific environmental issues which may be different from and/or in addition to those cited in such anecdotal references. At no time is or will breathe-easier.com be in any manner responsible for factors withheld or in any way not disclosed by the consumer. Responsibility to engage or use or not engage or use any particular service or technology is solely that of the consumer.

Further, from time to time testimonials may be quoted from individuals as consumers regarding their own personal experiences regarding (a) service(s) or product(s) offered by or obtained from breathe-easier.com. Such individuals do so on their own behalf of their own free will in the exercise of their God-given and Constitutionally guaranteed right to free speech and are neither liable for nor compensated for their comments. While breathe-easier.com may include such comments and may try to verify such comments where possible, breathe-easier.com is not liable for the verity or the use, disuse, or misuse of any such information so included.

No claims are made, expressed, or implied regarding the diagnosis and/or treatment of any disease or medical condition, and any parties who know they have or suspect that they have any type of medical condition or disease are encouraged to seek competent medical attention and advice from more than one source or party.
What is offered on a best efforts basis is services and/or equipment whereby some or all the indoor environment of a
building
or other environmental space or specific components of same may be altered or treated, with the intention of making a healthier, safer place for those who must occupy such space/s.

Home
Table of Contents
Part 1 -- The Need for What Pro-active Environmental Technologies Does
Part 2 -- Diagnosing the Problem
Part 3 -- Treating the Problem and Preventing a Recurrence
Solutions
(Specific Fixes to What's Wrong with the Air You Breathe Where You Live and Work)
Personal Solutions
Residential Solutions
Commercial Solutions



All materials not supplied by manufacturers or others are
Copyright 2005 - 2014 --
breathe-easier.com
-- All Rights Reserved

NEW!

Check out the videos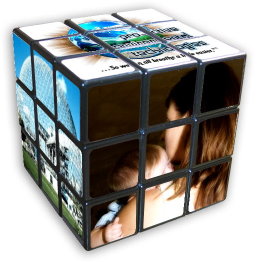 PBS
Personal Active Air Purifier --
Your very own
"Personal Breathing Space"


Mobile Active Air Purifier --
Take your fresh air to go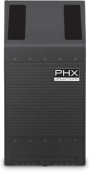 Wall Mounted
Active Air Purifier -- The ultimate plug-in

Super Portable Active Air
Room Refresher.
"Fresh. Out of the box."
SM


The journey continues as we explore the pro-active solutions for the environments in which we find ourselves, starting with where we live, protecting those we love.



And then we must explore our options where we work and conduct our business
-- not just for our sakes, but also for the sakes of those who come into our places of commerce
.