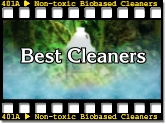 See the amazing NextGen Active Air Purification Technology at Work and discover what makes it so unique in the world of indoor air quality.
All the benefits of OUTSIDE fresh air on the INSIDE
-- just as designed in nature.


Commercial Solutions Home Page
Inline HVAC Solutions

Inline Active Air Purification HVAC Probes
Mini Active Air Purification HVAC Probe
General Air Purification
Free-standing Whole Office Active Air Purifier Series
Super Portable Active Air Room Refresher
Wall Mounted Active Air Purifier
Book Shelf Fanless Active Air Purifier
Mobile Active Air Purifier

Targeted Particulates
5K HD Active Air Purification Ionizer / Sanitizer
Light to Medium Duty Active Air Electronic Particulate Ionizer
High Volume Heavy Duty Industrial Active Air Ionizer
Selective Targeted Commercial / Institutional / Industrial Active Air Purification System

Specialized Air Purification/Odor - Bacteria Abatement
Cooler/Walk-in Refrigerator Active Air Purification System
Dumpster Active Air Sanitization / Odor Reduction System
Light to Medium Duty Active Air Purification Ozone Generator
HD Industrial Active Air Oxidizing Plasma Generators

Home
Table of Contents
Part 1 -- The Need for What Pro-active Environmental Technologies Does
Part 2 -- Diagnosing the Problem
Part 3 -- Treating the Problem and Preventing a Recurrence
Solutions
(Specific Fixes to What's Wrong with the Air You Breathe Where You Live and Work)
Personal Solutions
Residential Solutions
Commercial Solutions



All materials not supplied by manufacturers or others are
Copyright 2005 - 2011 -- breathe-easier.com -- All Rights Reserved




Personal Solutions
You don't have to be at the mercy of whatever wherever.
This is where you can explore some exciting options you can have with anytime or take with wherever you go.



The journey continues as we explore the pro-active solutions for the environments in which we find ourselves, starting with where we live, protecting those we love.



And then we must explore our options where we work and conduct our business
-- not just for our sakes, but also for the sakes of those who come into our places of commerce
.