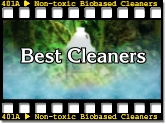 | | | | | |
| --- | --- | --- | --- | --- |
| | | | | |
| Commercial | Health Care Facilities | Hospitality | Industrial | Institutional |


5K HD Active Air Purification Ionizer / Sanitizer


-- Up to 5000 SF of heavy duty active air purification

This 5K HD Active Air Purification Ionizer / Sanitizer is perched high over a production area to help control dust, smoke, VOC's, and other particulates in a light industrial assembly area. Note swivel mounting near stair landing to facilitate controlling and aiming its output.

D

usty or smoky area? Bad oil or VOC odors? There is an effective industrial-sized piece of equipment designed just for those heavy duty applications wherever they occur. Tunable from 500 to 3500 SF, the

5K HD Active Air Purification Ionizer / Sanitizer

can dramatically reduce particulates and air-borne contaminates while eliminating offensive odors. It also removes from the air heavy chemical odors from painting and cleaning.
It's amazing. It's almost like the whole room itself is on antihistamines.
It really clears the air!

Photo simulation of the difference a 5K HD Active Air Purification Ionizer / Sanitizer makes in areas which typically are stale and smoky.
And, yes, the difference IS just as clear and dramatic as the picture portrays.

Next time you walk into your favorite bowling alley, restaurant, or assmebly hall and try to cut your way through all of the smoke, and cooking grease, and shoe and body odor, and all of the collective stale air that has been accumulating for years, just remember that you could be walking into an area with NONE of those things -- even where there are smoking areas right next to non-smoking!

And if you OWN or MANAGE such a place, imagine how much more pleasant it can be WORKING there -- to say nothing of the added enjoyment of the patrons!

The secret is in the science behind the highly effective and powerful Eagle 5000
TM
whose sole reason to exist is to clear up those places and make them breathable again. No more cans and bottles of spray. No more sickening coverup scents. Just lighter, fresher, cleaner, feel-good air. What a difference. What a relief.
Clean, odor-free air everyone expected,
even with everything the animals could put out.
But WHY were they SO

QUIET

?

With scores of animals of every breed, shape, and size, the boarding kennel was the natural setting to show off the power of the 5K HD Active Air Purification Ionizer / Sanitizer. Along with all of the debris they were creating, the occupants were also putting up quite a racket -- something the owners and the workers had long come to accept. After all, the boarders were acting like, well,
animals
. And it showed, and smelled, and sounded like it.
So, even though they had been promised it would happen, the somewhat skeptical kennel folks were astounded when a few minutes after turning on the 5K HD Active Air Purification Ionizer / Sanitizer
'
s powerful selective ionizers and background sanitizing mode, everyone began to notice a big difference in the indoor atmosphere. And it was not just the smell. The targeted ionization was sweeping the air clear of all of the dust, and dander, and dust mites, and dust mite feces, and bits and pieces of hair, fur, and feathers, and all the other things we know are there and don't want to talk about. The air actually felt
lighter
, having been unburdened of all of the junk which had been carried around in it. It was clearly cleaner, and fresher, and MUCH better smelling. But while the animal caretakers might have been surprised, the ones who already knew the terrific effect the 5K HD Active Air Purification Ionizer / Sanitizer can make were not surprised at all. Just pleased.
But what happened next, no one had expected. It was almost eerie. About fifteen minutes into the demo, all the dogs and cats and birds began to get really quiet. They were not hurt, or in distress, or unconscious, or dead. Just
quiet
. Even the IAQ folks could not believe it, much less understand it at first.
Yet after thinking about it for awhile, the specialists at Pro-active Environmental Technologies began to figure it out.

Animals in confined spaces such as kennels are naturally excited and concerned about the other animals they can
see
-- until they realize that the other critters, too, are confined and therefore do not represent any kind of threat to them. The barking and caterwalling that normally goes on in boarding kennels is not about the supposed threat that animals can observe, evaluate, and dismiss with their eyes. What really has them on edge are the other neighbors they can
smell
but cannot see. The doberman around the corner. The coon hound in the back. That dratted CAT that is around somewhere. Thus, they are kept constantly on "red alert" and use their vocalizations to try to intimidate and ward off those unseen interlopers.
But when the 5K HD Active Air Purification Ionizer / Sanitizer neutralized all the collective scents and odors that each was emitting, there were no more unseen threats to cause them any angst. And the ions. That incredible stream of ions that make US feel so good when we stand outside after a fresh rain or take in a deep breath near a water fall, those ions were adding to a heightened sense of well being the animals were experiencing as well. And so, all was quiet AND clean smelling in a place that had rarely known either of those commodities since opening some years before.

Ah, the cleansing and pacifying power of a 5K HD Active Air Purification Ionizer / Sanitizer! What can it do for you?

5K HD Active Air Purification Ionizer / Sanitizer Installation Details





Place unit as high as possible to insure complete purification.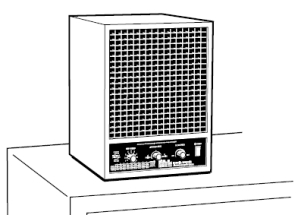 If raised placement is not available, place unit as high as possible and elevate front of unit so fan blows toward ceiling. Some pollutants - such as smoke - will rise and the unit, when elevated, can oxidize the pollutants more effectively. A ceiling fan can also aid in the distribution of cleansing properties.

The 5K HD Active Air Purification Ionizer / Sanitizer is most effective when placed in a position that allows the ions and ozone to be mixed evenly and thoroughly with the polluted air.
Suggested locations, in order of preference --

1. Nearest the source of the worst pollution.

2. Near a cold-air return to thoroughly circulate treated air throughout the area.

3. In the area most heavily used to achieve maximum benefit.

Note:
For maximum control, the unit should be placed where easy access to the controls is possible.

The rear of the unit should always have at least one inch of open area to allow unrestricted air flow.
To prevent injury, be sure power cord is not accessible to small children.
CAUTION
: This unit should never be placed where it can blow directly in the face of any person or pet.

5K HD Active Air Purification Ionizer / Sanitizer Spec Sheet
Description

Applications

Self-contained, portable, multiple technologies natural air treatment system

Adjustable ozone generation

DC ion injector with adjustable negative to positive ratio output

Standard 110 VAC plug


The Technology

The

5K HD Active Air Purification Ionizer / Sanitizer

substantially reduces odors and visible smoke in the air and microbial populations on

surfaces

* utilizing a unique combination of "corona discharge" created ozone, needle point ionization, and pulsating negative/positive ion field generator technologies.



*Scientific tests have demonstrated the use of Active Air purifiers generating (Radiant Catalytic Ionization) substantially reduce microbial populations on

surfaces

-- including, but not limited to Escherichia coli, Listeria noncytogenes, Streptococcus spp., Pseudonomas aeruginosa, Bacillus spp., Staphylococcus aureus, Candida albicans, and S. chartarum. At this point, product testing does not make a similar demonstration with respect to airborne microbials. These statements have not been evaluated by the FDA. These products are not intended to diagnose, treat, cure, or prevent any disease.



5K HD Active Air Purification Ionizer / Sanitizer

Specifications

Electrical
120VAC, 0.8 amp, 60 Hz
20 KV DC ion generator
60 watts
24-30 KV, 20-30 KHz ion pulsator
Mechanical
82 CFM variable speed fan
adjustable DC ion control
adjustable ozone output control
Dimensions
15.5" H x 12" W x 75" D
39cm H x 30 cm W x 32 cm D
Weight
35 pounds
15.9 kilograms
Coverage / Ozone Output
Adjustable output control up to 430 mg/hr




Commercial Solutions Home Page
Inline HVAC Solutions

Inline Active Air Purification HVAC Probes
Mini Active Air Purification HVAC Probe
General Air Purification
Free-standing Whole Office Active Air Purifier Series
Super Portable Active Air Room Refresher
Wall Mounted Active Air Purifier
Book Shelf Fanless Active Air Purifier
Mobile Active Air Purifier

Targeted Particulates
5K HD Active Air Purification Ionizer / Sanitizer
Light to Medium Duty Active Air Electronic Particulate Ionizer
High Volume Heavy Duty Industrial Active Air Ionizer
Selective Targeted Commercial / Institutional / Industrial Active Air Purification System

Specialized Air Purification/Odor - Bacteria Abatement
Cooler/Walk-in Refrigerator Active Air Purification System
Dumpster Active Air Sanitization / Odor Reduction System
Light to Medium Duty Active Air Purification Ozone Generator
HD Industrial Active Air Oxidizing Plasma Generators

Home
Table of Contents
Part 1 -- The Need for What Pro-active Environmental Technologies Does
Part 2 -- Diagnosing the Problem
Part 3 -- Treating the Problem and Preventing a Recurrence
Solutions
(Specific Fixes to What's Wrong with the Air You Breathe Where You Live and Work)
Personal Solutions
Residential Solutions
Commercial Solutions


All materials not supplied by manufacturers or others are
Copyright 2005 - 2014 --
breathe-easier.com
-- All Rights Reserved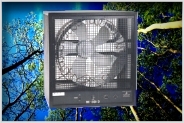 High Volume Industrial Active Air Purification Ionizer --
When it's time to clear the air. NOW.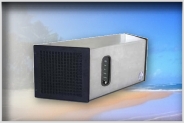 Selective Targeted
Commercial / Institutional / Industrial
Active Air
Purification System
-- Name your (airborne) poison. We have a solution for that.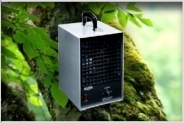 Light to Medium Duty
Active Air Purification
Ozone Generator -- Where odors more than meet their match



Personal Solutions
You don't have to be at the mercy of whatever wherever.
This is where you can expore some exciting options you can have with anytime or take with wherever you go.



The journey continues as we explore the pro-active solutions for the environments in which we find ourselves, starting with where we live, protecting those we love.