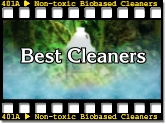 | | | | | |
| --- | --- | --- | --- | --- |
| | | | | |
| Commercial | Health Care Facilities | Hospitality | Industrial | Institutional |


Active Air Purification Light to Medium Ozone Generator


When we need the outside INSIDE in a hurry or in a hard to reach place,
the Active Air Purification Light to Medium Ozone Generator

can help make it happen.


Affectionately called "The Ozone Blaster", the

Active Air Purification Light to Medium Ozone Generator

exists to produce purifying ozone when normal air flow or regular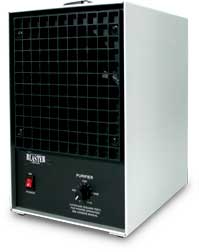 purifying levels are not enough for the need. It is a hardy, easily portable mainstay in the arsenal to achieve substantial odor, mold spore, and bacterial reduction when those have gotten lightly to moderately out of control.

Output from the
Active Air Purification Light to Medium Ozone Generator
is adjustable from 0 - 3000 SF.

In an unoccupied building, it can be set up for several hours for a wonderful freshener (as in newly vacated real estate) or run for several days to achieve a high degree of sanitization. On an ongoing basis, it can also be judiciously teamed in commercial applications in harmony with other technologies such as the positive and negative ion generating power of the
Active Air Light to Medium Duty Ionizer
or the
Active Air Purification High Volume Industrial Ionizer
and the RCI purifying plasma power of
Active Air Purification Inline HVAC Probes
for the creation of a large scale Pro-active Environmental Technologies balanced friendly oxidizing Active Air Purification
environment.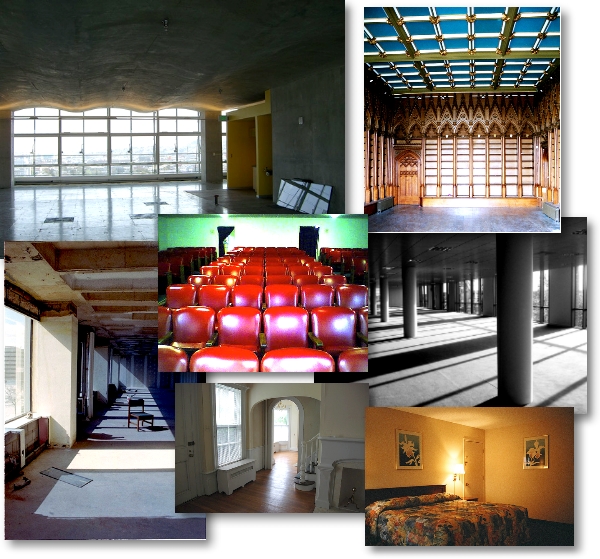 Installation details

The disbursement of ozone is best accomplished with good air circulation. This will be determined by the distance the ozone is wished to be dispersed.


Elevate the unit as high as possible in the environment to ensure more complete purification. Some pollutants, such as smoke, accumulate in the higher areas of rooms. By placing the unit high, it will oxidize these pollutants more effectively.

The
Active Air Purification Light to Medium Ozone Generator
is most effective when placed in a position which allows the ozone to spread evenly and mixed thoroughly with the polluted air. Suggested locations, listed in order of preference, are --


near the source of the worst odors;

near a cold air return to thoroughly circulate clean air throughout the area;

in the area most heavily used -- in order to achieve maximum benefit.

CAUTION

: Unless part of a design by and installed under the supervision of a Certified Advanced Oxidation Specialist, the

Active Air Purification Light to Medium Ozone Generator

is intended only for use in

unoccupied

spaces.
This unit should never be placed where it can blow directly into the face of any person or pet.
Active Air Purification Light to Medium Ozone Generator

- Spec Sheet

Description

Applications

Self-contained, portable, light weight ozone generator
Adjustable ozone output control
Rugged brushed aluminum case with carrying handle
Low maintenance

Plugs into standard 120 VAC outlet

Odor, visible smoke, and microbials on

surfaces

* in residential, light industrial, or commercial applications
Newly painted homes, offices, or businesses
Newly vacated real estate properties
Pet stores and kennels
Lightly flooded buildings or homes
Office buildings with mold odor problems
Moldy odor basements


The technology

Designed for unoccupied spaces, the SanAir Blaster utilizes adjustable, controlled, "corona discharge" created ozone output for substantial reduction of odors and visible smoke in the air and microbial populations on

surfaces

*

.



*Scientific tests have demonstrated the use of Active Air Purifiers generating either ozone or RCI (Radiant Catalytic Ionization) technology substantially reduce microbial populations on

surfaces

-- including, but not limited to Escherichia coli, Listeria noncytogenes, Streptococcus spp., Pseudonomas aeruginosa, Bacillus spp., Staphylococcus aureus, Candida albicans, and S. chartarum. At this point, product testing does not make a similar demonstration with respect to airborne microbials. These statements have not been evaluated by the FDA. These products are not intended to diagnose, treat, cure, or prevent any disease.
Active Air Purification Light to Medium Ozone Generator

- Specifications
Electrical
120 VAC, .5 amps, 60 Hz

30 watts
Mechanical
52 CFM fan


1 front mounted control for ozone output
Dimensions
11" H x 9.75" W x 8" D

29 cm H x 25 cm W x 20 cm D


Weight

16 pounds

7.25 kilograms

Coverage /
Ozone Output
up to 3,000 SF


0 - 1,200 mg/hr adjustable output
W/O PROFESSIONAL OVERSIGHT,
INTENDED ONLY FOR USE IN UNOCCUPIED SPACES



Commercial Solutions Home Page
Inline HVAC Solutions

Inline Active Air Purification HVAC Probes
Mini Active Air Purification HVAC Probe
General Air Purification
Free-standing Whole Office Active Air Purifier Series
Super Portable Active Air Room Refresher
Wall Mounted Active Air Purifier
Book Shelf Fanless Active Air Purifier
Mobile Active Air Purifier

Targeted Particulates
5K HD Active Air Purification Ionizer / Sanitizer
Light to Medium Duty Active Air Electronic Particulate Ionizer
High Volume Heavy Duty Industrial Active Air Ionizer
Selective Targeted Commercial / Institutional / Industrial Active Air Purification System

Specialized Air Purification/Odor - Bacteria Abatement
Cooler/Walk-in Refrigerator Active Air Purification System
Dumpster Active Air Sanitization / Odor Reduction System
Light to Medium Duty Active Air Purification Ozone Generator
HD Industrial Active Air Oxidizing Plasma Generators

Home
Table of Contents
Part 1 -- The Need for What Pro-active Environmental Technologies Does
Part 2 -- Diagnosing the Problem
Part 3 -- Treating the Problem and Preventing a Recurrence
Solutions
(Specific Fixes to What's Wrong with the Air You Breathe Where You Live and Work)
Personal Solutions
Residential Solutions
Commercial Solutions



Copyright 2005 - 2014 -- breathe-easier.com -- All Rights Reserved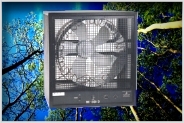 High Volume Industrial Active Air Purification Ionizer --
When it's time to clear the air. NOW.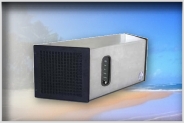 Selective Targeted
Commercial / Institutional / Industrial
Active Air
Purification System
-- Name your (airborne) poison. We have a solution for that.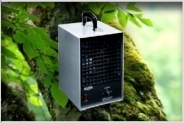 Light to Medium Duty
Active Air Purification
Ozone Generator -- Where odors more than meet their match



Personal Solutions
You don't have to be at the mercy of whatever wherever.
This is where you can expore some exciting options you can have with anytime or take with wherever you go.



The journey continues as we explore the pro-active solutions for the environments in which we find ourselves, starting with where we live, protecting those we love.