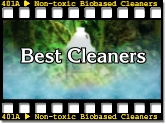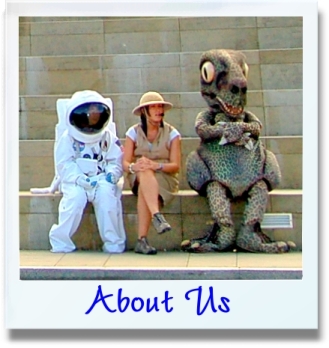 Who

,

What

, and

Why

is breathe-easier.com?
At
breathe-easier.com
, we are an interesting lot.
If we were a decorating style, we would most definitely be known as "eclectic" (which is a nice way of saying that we are not exactly a matched set of anything off anybody's conventional shelves, as it were. But, taken as a whole, we do actually work very well together.)
We possess a broad cross-section of skill sets from a variety of disciplines which do enhance one another. We have worked hard at learning and excelling at what is passing for standardized norms. Yet we have a hard time buying into doing things just for the sake of custom or because "everybody else is doing it" -- especially if we suspect that there may be better ways of taking care of problems.
As far back as any of us can remember (which spans a collective history of construction and construction-related experience approaching three-quarters of a century), we have not been comfortable being placed in somebody else's mold.
Outside the box? We try to be as much or as often as we can, so long as the net outcome is better results for our clients with less harm to where and how we live. We try to stay constantly questioning and learning. If it's something truly good from the past, we tend to hang on for dear life. At the same time, if it's something new and innovative on the cusp of discovery, we like to be part of the welcoming committee -- all the while trying to be guided by good sense and sound principles.
| | | |
| --- | --- | --- |
| | We have found that "you can borrow brains, but you cannot borrow character." And we have been blessed to be able to know where to borrow the brains. | |
Among the certifications on staff, you will find


CMI -- Certified Mold Inspector
CIAQS -- Certified Indoor Air Quality Specialist
CAOT -- Certified Advanced Ozonation Technologist
CAOS -- Certified Advanced Oxidation Specialist
CIAQCEUP -- Certified Indoor Air Quality Presenter for the AIA

We do what we do with a passion -- for the outcome for our clients and the overall wholesomeness we are privileged to help achieve. We're not tree huggers. At the same time, we are deeply committed to leaving our space cleaner and better off for our having been there. It's just good stewardship.

It is our hope that at breathe-easier.com you will find the information we provide helpful so that you can make choices which take responsibility for and control of the part of the world you occupy. Make full use of the services, systems, technologies, and solutions we offer -- exciting new pollution-free and renewable alternatives in making available the safest and purest air, water, food supplies, cleaning solutions, and anything else we can find to make life better for all of us.

Otherwise, simply click on your area of interest
to begin a journey into a safer less toxic world . . .


" . . . So we can all breathe a little easier."



Click

here

to proceed to next page/section.
Home
Table of Contents
Part 1 -- The Need for What Pro-active Environmental Technologies Does
Part 2 -- Diagnosing the Problem
Part 3 -- Treating the Problem and Preventing a Recurrence
Solutions
(Specific Fixes to What's Wrong with the Air You Breathe Where You Live and Work)
Personal Solutions
Residential Solutions
Commercial Solutions

Information herein offered is provided so that reasonably intelligent individuals of competent mental capacity and majority age can better make informed choices regarding matters discussed.

Along with being a service provider with certifications in specific areas regarding indoor air quality, breathe-easier.com is an independent authorized dealer for certain products and equipment manufactured and/or supplied by others. Any legally held trademarks, tradenames, logos, and applicable copyrighted materials are and remain solely the property of same's lawful owners and said ownership is neither relinquished, nor diminished, nor transferred by inclusion on this site.

All statements and/or claims concerning any particular equipment and the technologies behind such are based upon manufacturers' published materials regarding same, and said manufacturers are solely responsible for such materials and their content. Any and all product guarantees or warranties of any sort are at all times solely the responsibility of the manufactures and according to the current published terms regarding same which consumers are urged to check out for themselves.

Anecdotal reference may from time to time be made regarding the applicability, placement, or use of one or more technologies or products in circumstances which may or may not reflect those found in any other situation. Consumers should be aware that consideration should be given to specific environmental issues which may be different from and/or in addition to those cited in such anecdotal references. At no time is or will breathe-easier.com be in any manner responsible for factors withheld or in any way not disclosed by the consumer. Responsibility to engage or use or not engage or use any particular service or technology is solely that of the consumer.

Further, from time to time testimonials may be quoted from individuals as consumers regarding their own personal experiences regarding (a) service(s) or product(s) offered by or obtained from breathe-easier.com. Such individuals do so on their own behalf of their own free will in the exercise of their God-given and Constitutionally guaranteed right to free speech and are neither liable for nor compensated for their comments. While breathe-easier.com may include such comments and may try to verify such comments where possible, Pro-active Environmental Technologies is not liable for the verity or the use, disuse, or misuse of any such information so included.

No claims are made, expressed, or implied regarding the diagnosis and/or treatment of any disease or medical condition, and any parties who know they have or suspect that they have any type of medical condition or disease are encouraged to seek competent medical attention and advice from more than one source or party.

What is offered on a best efforts basis is services and/or equipment whereby some or all the indoor environment of a

building

or other environmental space or specific components of same may be altered or treated, with the intention of making a healthier, safer place for those who must occupy such space/s.

All materials not supplied by manufacturers or others are
Copyright 2005 - 2014 --
breathe-easier.com
-- All Rights Reserved
NEW!

Check out the videos

breathe-easier.com
provides

What you don't know but should know about the indoor air that you breathe.

What you need and what you can expect from Pro-active Environmental Technologies.
. . .
more

Solutions featuring the Best Available Today's Technology ("BATT") with Active Air Purification
. . .
more
encompassing

Personal Solutions
that work for you wherever you are whether anybody else is helping or paying attention or not.
. . .
more

Residential Solutions
which protect the living spaces in your home like a 24/7 health insurance plan for the whole house.
. . .
more

Commercial Solutions
which provide the IAQ answers you need and the protection you deserve in the workplace.
. . .
more
Additionally, Pro-active Environmental Technologies makes available a whole range of water filtration and purification solutions as well as air and water systems and solutions for personal, residential, commercial, industrial, and hospitality needs and uses.