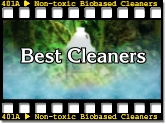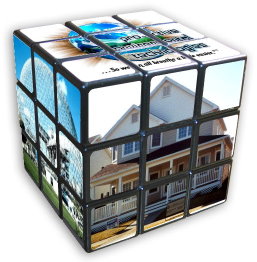 Solutions – Residential.


-- Our homes are to be our sanctuaries.


But we might be surprised

to learn who else and what else
may be hiding out in there.
And they mean us no good. --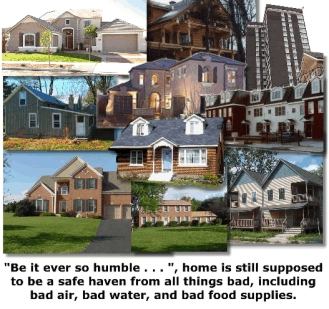 A.

While we spend vast amounts of time there, the place we seem to take most for granted for our health and safety is most often the family home. But with those most precious to us looking to us to provide peace and stability, they ought not find themselves under attack by the unseen "aliens" who live in our air, our water, our carpets, our cleaning slutions, and our water lines. And while we may not likely get sued by our own families should we neglect to provide the healthiest environment for them, we of course have moral and social needs to be providing the best and safest to all who enter our residential airspace.




They are depending on us to get it right.






Fortunately, to help us in that quest, we can make good use of the

B

est

A

vailable

T

oday's

T

echnology ("BATT") for any environmental concerns needing attention.


B.

When it comes to residential air quality, high on the list of places to check is any place "where the sun doesn't shine" or "the wind doe

sn't blow", for in those places the air quality will degenerate the most rapidly and then affect other areas.
Places the sun did not shine. Counter clockwise From L to R, under the roof deck, high in the attic, under the floor joists, inside the coat closet, inside the wall cavity, on the ceiling around a leaky drain, and (center) behind the wallpaper under a window.


It is true on a large scale in particular with structures with few or no windows, and it is also applicable to dark corners of rooms, closets with poor ventilation, areas behind large furniture, wall areas behind large hanging pictures and drapes, inside and behind laundry hampers, under bathroom and kitchen sinks, etc., and any area covered by wallpaper, especially in higher humidity areas such as kitchens and baths (though mold can be found behind wallpaper in almost any room where it is hanging -- with usually little or no telltale signs that there is a problem). And then there are always those stale boxes in which we store the stuff in our homes that we bought at garage sales over the last fifteen years -- waiting until we have a garage sale ourselves.



In some societies, it is a cultural thing. With some moms, it's a mud thing. In any case, leaving shoes at the door may be a healthier thing than we realize -- unless we can use SurfaceGuard

TM

Technology to kill the germs we bring in.

C.

Added to all the usual and difficult challenges having to do with structures and air spaces are those additional issues which arise any time there is a flow of people and

pets into our living areas. There can be a plethora of problems and pathogens they unwittingly bring with them into what may well have originally been a safe and clean environment. Obviously, we want our homes to be guest-friendly, and we do not wish to become reclusive or anti-social.

So, sometimes as occupants and hosts, we find ourselves deciding between filthy shoe bottoms and hot, stinky, sweaty socks on our carpets. Some choice. Until now.
D.

Pro-active Environmental Technologies

designs workable solutions which take into account, among other things, the added indoor air quality and hygenic issues which invariably arise any time there is added exterior traffic in our living spaces.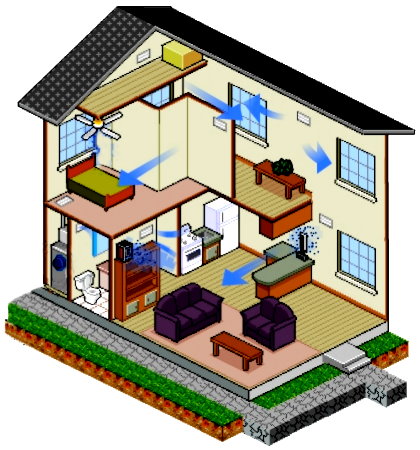 Done correctly, every section of the house is corrected and balanced to function as part of a whole house Indoor Air Quality system -- so that everywhere you go, the air is pure and the space is safe -- for Total Home Environmental Conditioning.




Click on the links below to explore the wonderful world of Pro-active Environmental Technologies for all of the air spaces where you live.




Inline Active Air Purification HVAC Probes -- The start of total home protection, the help your duct works need

Sized for small to monstrous HVAC systems,
this line of patented catalytic converter Active Air Purification HVAC probes literally produces an oxidizing plasma which circulates, purifies, and sanitizes
the interiors of the duct work system to prevent the buildup and proliferation of unwanted pathogens, molds, and fungi. . . . more.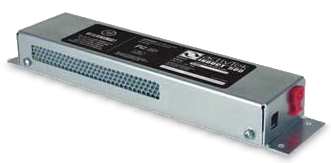 Mini Active Air Purification HVAC Probe -- Just like the big guys for the standalone HVAC systems
The same amazingly effective
. . . technology designed for central heating and cooling systems is available for the in-wall, in-window, or stand alone heating/cooling systems often found in hopital and hotel rooms and offices. Scaled down from its bigger brothers, this little 12VDC dynamo makes a powerful difference in every room and space it treats. . . .
more


Free Standing Whole Home Active Air Purifier Series -- All the benefits of outside fresh air on the inside
From the amazing university test studies to the accolades and testimonials that keep pouring in, there is nothing on Planet Earth that can restore the purity and the safety of the indoor air you breathe like this Free Standing Whole Home Air Purifier
. Nothing. It is the embodiment of "BATT" -- the
B
est
A
vailable
T
oday's
T
echnology.
By duplicating the same processes designed in nature to clean the air outside, the Whole Home Free Standing Active Air Purifier Series works in harmony with the other components of your Active Air Indoor Air Quality Sytem and keeps indoor air fresh and clean-smelling day and night -- because it IS fresh and clean all day and all night. The air no longer smells stale or feels "heavy". There is no need for potentially harmful odorizers and coverups.
And it kills germs on surfaces. . . .
more


Super Portable Active Air Room Refresher. "Fresh. Out of the box."

TM

Regardless of how sophisticated your basic Active Air Purification program is, there will always be those places which need special attention. The Super Portable Active Air Room Refresher is made to be the perfect addition to the overall system. It kills germs on surfaces*. That's proven. Viruses on doorknobs, like the flu, die. Bacteria, like E. coli and Salmonella on countertops, are stopped in their tracks. And mold is attacked wherever you can see it. That means less exposure to illness-causing germs for you and your family. more





Wall Mounted Active Air Purifier -- The ultimate plug-in
Mounted on any two plug wall outlet, the Wall Mounted Active Air Purifier puts out the patented Active Air Purification hyper- oxidizing plasmas with a two speed low level whisper fan, just perfect for smaller spaces with limited air circulation such as restrooms, storage closets, water closets (they make great room deodorizers),
elevators, and small entry ways and waiting rooms.
. . . more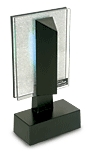 Book
Shelf
Fanless
Active
Air Purifier
-- The purifying spectrum of UVX from the sun
As easily as you can plug in and turn on a table lamp, you can improve the air in a room or office. Just place your Book shelf Fanless Active Air Purifier on a table, shelf, or desk, plug it in, and turn it on. With no fan or moving parts, safe oxidants and super oxide ions silently radiate out into the room, eliminating microbials, gases, and odors from the air you breathe. . . .
more


Small in size and light-weight for portability, this little Mobile Active Air dynamo packs a heavy-duty punch when dealing with contaminated air on the go as well as the hard to reach stale situations where you end up. It can travel with and effectively purify the air spaces in cars, vans, SUV's, limousines, buses, trucks, taxi cabs, RV's, motor homes, mobile homes, hotel rooms, and office cubicles. . . . more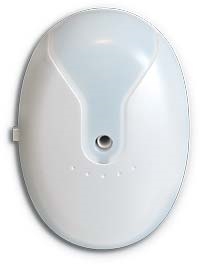 Pinpoint Need Specific Active Air Purifier - Focus just what you need right where you need it
Every home has them -- those yuckey, icky places we seem to need but don't like, like hampers, trash cans, diaper pails. They're all designed to store smelly stuff. How do you stop them from smelling up the whole room? The answer is to take one of the most powerful deodorizers found in nature and target the very source of the problem; to literally focus what makes fresh air fresh, and bring it indoors. . . . more


Refrigerator Air Purifier - Keepin' it clean and refreshed in the fridge


Just place the

Refrigerator Active Air Purifier

anywhere on a side wall of your refrigerator. Powerful maintenance-free
RCI safe
oxidizers and super oxide ions continuously help protect your family's food by reducing odors, bacteria, and mold. Up to 20,000 hours of use. All day, every day for almost two years. No boxes to change, nothing to spill, no mess, no batteries, no filters. . . . more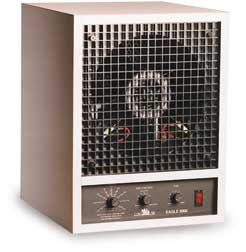 5K HD Active Air Purification Ionizer / Sanitizer -- Up to 5000 square feet of heavy duty active air purification



Sometimes we make industrial strength situations at home that need more than the usual "firepower" to fix. Tunable from 500 to 3500 SF, the 5K HD Active Air Purification Ionizer / Sanitizer can dramatically reduce particulates and air-borne contaminates while eliminating offensive odors. It also removes heavy chemical odors from painting and cleaning. . . . more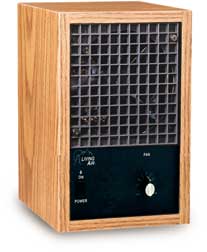 Light to Medium Duty Active Air Electronic Particulate Ionizer
With so many people officing at home, there is bound to be a lot more particulate matter floating around and invading your air space from copier and printer toner to paper particles to smoke and whatever.
The Light to Medium Duty Active Air Ionizer effectively reduces particulates and visible smoke, using ion generation. Oppositely charged particles accrue together by electrical attraction. These larger particles are then captured by filters or simply become heavy enough to drop from the breathing air space. . . . more



Information herein offered is provided so that reasonably intelligent individuals of competent mental capacity and majority age can better make informed choices regarding matters discussed.

Along with being a service provider with certifications in specific areas regarding indoor air quality, breathe-easier.com is an independent authorized dealer for certain products and equipment manufactured and/or supplied by others. Any legally held trademarks, tradenames, logos, and applicable copyrighted materials are and remain solely the property of same's lawful owners and said ownership is neither relinquished, nor diminished, nor transferred by inclusion on this site.


All statements and/or claims concerning any particular equipment and the technologies behind such are based upon manufacturers' published materials regarding same, and said manufacturers are solely responsible for such materials and their content. Any and all product guarantees or warranties of any sort are at all times solely the responsibility of the manufactures and according to the current published terms regarding same which consumers are urged to check out for themselves.

Anecdotal reference may from time to time be made regarding the applicability, placement, or use of one or more technologies or products in circumstances which may or may not reflect those found in any other situation. Consumers should be aware that consideration should be given to specific environmental issues which may be different from and/or in addition to those cited in such anecdotal references. At no time is or will Pro-active Environmental Technologies be in any manner responsible for factors withheld or in any way not disclosed by the consumer. Responsibility to engage or use or not engage or use any particular service or technology is solely that of the consumer.

Further, from time to time testimonials may be quoted from individuals as consumers regarding their own personal experiences regarding (a) service(s) or product(s) offered by or obtained from breathe-easier.com. Such individuals do so on their own behalf of their own free will in the exercise of their God-given and Constitutionally guaranteed right to free speech and are neither liable for nor compensated for their comments. While breathe-easier.com may include such comments and may try to verify such comments where possible, breathe-easier.com is not liable for the verity or the use, disuse, or misuse of any such information so included.

No claims are made, expressed, or implied regarding the diagnosis and/or treatment of any disease or medical condition, and any parties who know they have or suspect that they have any type of medical condition or disease are encouraged to seek competent medical attention and advice from more than one source or party.

What is offered on a best efforts basis is services and/or equipment whereby some or all the indoor environment of a

building

or other environmental space or specific components of same may be altered or treated, with the intention of making a healthier, safer place for those who must occupy such space/s.


Table of Contents
Part 1 -- The Need for What Pro-active Environmental Technologies Does
Part 2 -- Diagnosing the Problem
Part 3 -- Treating the Problem and Preventing a Recurrence
Solutions
(Specific Fixes to What's Wrong with the Air You Breathe Where You Live and Work)
Personal Solutions
Residential Solutions
Commercial Solutions


All materials not supplied by manufacturers or others are
Copyright 2005 - 2014 -- breathe-easier.com -- All Rights Reserved





Personal Solutions
You don't have to be at the mercy of whatever wherever.
This is where you can expore some exciting options you can have with anytime or take with wherever you go.



And then we must explore our options where we work and conduct our business
-- not just for our sakes, but also for the sakes of those who come into our places of commerce
.