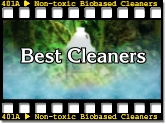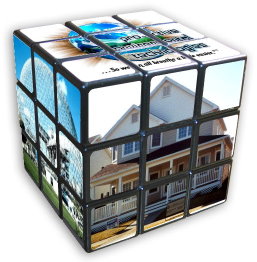 Solutions – Residential.

Each component in a Pro-active Environmental Technologies design
has a place and a purpose
in creating a corrected and balanced indoor air environment
for the whole home and all of its working elements and environs,
with the result that everywhere you go,
the air is pure, and the space is safe . . .

" . . . So we can all breathe a little easier."SM









Just place the

Refrigerator Air Purifier

anywhere on a side wall of your refrigerator. Powerful maintenance-free

RCI safe

oxidizers and super oxide ions continuously help protect your family's food by reducing odors, bacteria, and mold. Up to 20,000 hours of use. All day, every day for almost two years. No boxes to change, nothing to spill, no mess, no batteries, no filters; just a small, simple, attractive unit and a flat tape-like cord. With this solution, keeping odors from taking over the 'fridge will never be a monthly chore again.
You Wouldn't Put Your SHOES in the Refrigerator, Would

You?




When you think about the many places your food has been, the many hands who have touched it, the kazillions of germs and microbes it has collected along the way, and the wonderful cross-contamination it gets to enjoy when placed with other as severely hygenically challenged foodstuffs, it's a wonder it (and we) last as long as it does. So, it's not a lot different than loading up the ol' ice box with your dirty shoes. That's why a Refrigerator Active Air Purifier

makes such good sense and for much fresher food!

With all the nasties circulating around your refrigerator, it is only a matter of time before something goes terribly wrong.

Inline Active Air HVAC Probe Series -- The start of total home protection, the help your duct works need
Mini Active Air Inline HVAC Probe -- Just like the big guys for the standalone HVAC systems
Free-Standing Whole Home Active Air Purier Series -- All the benefits of outside fresh air on the inside
Super Portable Active Air Room Refresher -- "Fresh. Out of the box."(sm)
Wall Mounted Active Air Purifier -- The ultimate plug-in
Book Shelf Fanless Active Air Purifier -- The purifying spectrum of UVX from the sun
Mobile Air Purifier -- Take your fresh air to go
Pinpoint Need Specific Active Air Purifier - Focus just what you need right where you need it
Refrigerator Active Air Purifier -- Keepin' it clean and refreshed in the fridge
5K HD Active Air Ionizer / Sanitizer -- Up to 5000 square feet of heavy duty active air purification
Light to Medium Duty Active Air Electronic Particulate Ionizer

Top of This Page
Section Index
Previous Item
Next Item
<--Previous Section: Personal Solutions
Next Section: Commercial Solutions-->



Home
Table of Contents
Part 1 -- The Need for What Pro-active Environmental Technologies Does
Part 2 -- Diagnosing the Problem
Part 3 -- Treating the Problem and Preventing a Recurrence
Solutions
(Specific Fixes to What's Wrong with the Air You Breathe Where You Live and Work)
Personal Solutions
Residential Solutions
Commercial Solutions


All materials not supplied by manufacturers or others are
Copyright 2005 - 2014 -- breathe-easier.com -- All Rights Reserved






Personal Solutions
You don't have to be at the mercy of whatever wherever.
This is where you can expore some exciting options you can have with anytime or take with wherever you go.



And then we must explore our options where we work and conduct our business
-- not just for our sakes, but also for the sakes of those who come into our places of commerce
.