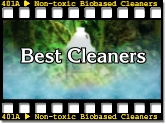 | | | | | |
| --- | --- | --- | --- | --- |
| | | | | |
| Commercial | Health Care Facilities | Hospitality | Industrial | Institutional |



*"

B

est

A

vailable

T

oday's

T

echnology"



Free Standing
Whole Office
Active Air Purifier Series


-- All the benefits of outside fresh air on the inside

From the amazing university test studies to the accolades and testimonials that keep pouring in, there is nothing on Planet Earth that can restore the purity and the safety of the indoor air you breathe like the Active Air Purification Technology
. Nothing. It is the embodiment of "BATT" -- the
B
est
A
vailable
T
oday's
T
echnology.
A force of nature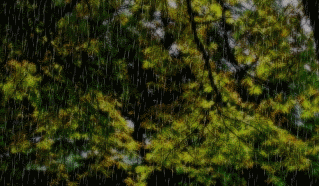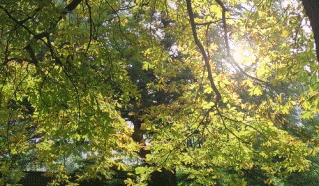 By duplicating the same processes designed for nature to clean the air outside,

Active Air Purification
keeps indoor air fresh and clean-smelling day and night -- because it IS fresh and clean all day and all night. The air no longer smells stale or feels "heavy". There is no need for potentially harmful odorizers and coverups.
It's like walking outside and taking a deep breath of fresh clean air after a thunderstorm.
It's invigorating aroma and energizing effect is no fluke, for it is specifically designed and created to purify the air and refresh all who breathe it.
These processes work together synergistically to eliminate smoke
and odors and dramatically reduce airborne contaminants.
The quiet but powerfully efficient

Whole Office Free Standing Active Air Purifier Series,
like the

Inline Active Air Purification
HVAC Probe

, also utilizes
RCI
TM
,
Radiant Catalytic Ionization
TM
. But it does far more.
Whether it is 250 SF or up to 3000 SF, no other single
device can do more
to restore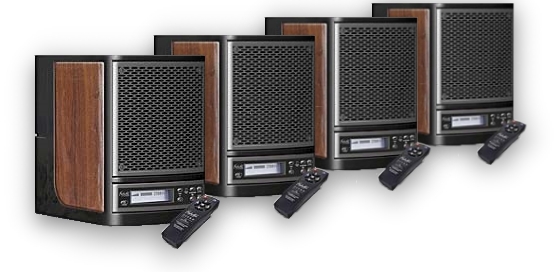 the health and vitality of your breathing space than the
Whole Office Free Standing Active Air Purifier Series
with its
Quadruple Threat

Active Air Purification
Tech- nology.


Comes in FOUR configurations --


Standard

-- Used and preferred by millions
Low "O"

-- Still with the power of the Advanced Oxidation Plasma of RCI
but with the already mild ozone component of the UVX cell even further reduced for those with chemical/odor hyper sensitivities.
NO "O"

-- Needlepoint and antenna ion production plus RCI
.
No ozone. Primarilly for the Canadian market where their government does not allow any device which produces ozone, no matter how low, safe, or proven the technology.



Controlled

-- Either of the three configurations above but controlled only by a remote control (kept and controlled by those designated to do so) so that the settings cannot be overridden by passers by. Great for schools and other pedestrian trafficked installations.



Pumping Ions




Elevated amounts of negative ions are found, among other places, around running water such as streams and water falls. Along with being places of beauty, they help cleanse the air we breathe and seem to naturally "recharge" our inner "batteries".

Two separate ion generators put out large volumes of both positive and negative ions and introduce them into the entire environmental space with very little noise. These opposingly charged ions penetrate through walls, attic spaces, and rooms throughout the building, causing air-borne particulates to flocculate or clump together, rendering them too heavy to remain air-borne.

Particulates not in the air cannot be inhaled into our airways -- already putting us way ahead of the game. Along with the lowered burden of unwanted material our bodies are not going to have to deal with, we are also being spared the pathogens and microbes that ride on the airborne junk.
Additionally, with the press of a button either on the control panel or on the remote control, a tunable purifying component (from 250 - 3000 SF) can be added to the process at will, further sanitizing the air space around you and your coworkers and customers.

Depending upon total spatial volume and air circulation patterns, at least one
Whole Office Free Standing Active Air Purifier
should be placed strategically within any occupied structure as part of an ongoing air purification and sanitization program. Used correctly and with sufficient air circulation, the Space Certified
TM
patented technology of each such device can be tuned for the space/s covered to kill and eliminate a host of airborne particulates, smoke, odors, and surface-laden pathogens and contaminants. As well, it can also prevent any new mold spores introduced from outside from being able to reproduce, thus stopping a problem before it becomes one.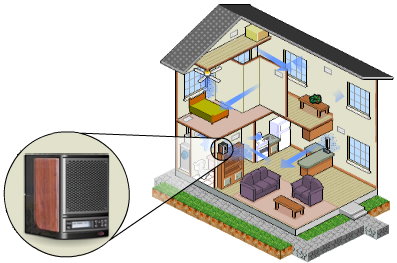 The Active Air Purification Technology
eliminates smoke, odors,
and tobacco smoke.
RCI
TM
technology kills surface-laden germs throughout the indoor air space.*
Removes odors from your home, office, car, boat, RV, etc.
Improves the quality of air indoors.
Customizable to your environment using either the included remote or the controls on the front of the unit.
The system even intelligently
alerts you when normal maintenance needs to be performed or service is required.
POWER that is nothing to sneeze at!

300 miles per hour
Trajectory of 80+ feet
10's of 1000's of particles

Millions

of germs

Do we HAVE to be victims of




THE SNEEZE?
Guess Whom I Saw and
What They Gave Me?


Wherever people circulate and congregate, the contaminates they bring with them come, too. The higher the population concentrations, the greater the potential for serious pathogenic contaminations.




Regardless of the reasons,

if we are not going to

exchange

the air, then reason dictates that we need to

purify

the air, and glorified vacuum cleaners and exotic filters are not the answer.

(Check here to acquaint yourself with the Indoor Air Quality challenges we face. Then make sure you know about the differences in the available technologies.)

If you weren't sick before, your immune system will take a major beating in a setting like this. And if you ARE sick, Heaven help you and those around you. -- Los Angeles Times Photo of clinic waiting room at King/Drew Medical Center.
How about getting some really clean fresh air

?

As fast and as powerful and as potentially sickening as sneezes and what they carry are, there exists now a major weapon in our battle against germs and unnecessary infections. Bring the OUTside INside! The patented

Space Certified

Technology

TM

behind the

RCI

TM cell in the

Whole Office Free Standing Active Air Purifier Series

has proven to be more than a match for sneezes and their ilk.



Laboratory tests have shown that within just three feet (3') (at 300 mph!), some seventy- eight percent (78%) of the pathogens in a sneeze have been destroyed.

That's

fast

.

That's

powerful

.

That's

a healthy difference

.

That's the

Whole Office Free Standing Active Air Purifier Series.
(If you are going to run a public place and

not

avail yourself of the amazing

Whole Office Free Standing Active Air Purifier

to protect yourself and others from the ravages of sickness and disease passed around by coughs and sneezes, at least learn to sneeze and cough correctly. And teach others to do the same.

You can learn to do so in the delightfully instructive and humorous video entitled,

"Why Don't We Do it in Our Sleeves?"

found here

.
Whole Office Free Standing Active Air Purifier Series

-- Spec Sheet

Description

Applications

Self-contained, portable, multiple technologies, whole home/office air system
Plugs into standard 120 VAC outlet
Adjustable purifier control and fan speed
LCD status display of machine


For reduction or removal of typical indoor air pollutants such as --

visible smoke,
odors,
microbials on surfaces.

Idealy suited for

homes and apartments
offices and lobbies, etc,

Technology

The the

Whole Office Free Standing Active Air Purifier Series

substantially reduces odors, visible smoke from the air, and microbial populations on surfaces* commonly found in the average home or office environment. It also utilizes needle point ionization, pulsating negative/positive ion field generator, corona discharge air freshener, and the patent pending RCITM (Radiant Catalytic IonizationTM) technology -- consisting of a special UV light and photocatalyst target -- thereby creating an Advanced Oxidation Plasma containing several friendly oxidizers.



*Scientific tests have demonstrated the use of the Active Air Purification technologies utilizing RCI (Radiant Catalytic Ionization) substantially reduce microbial populations on

surfaces

-- including, but not limited to Escherichia coli, Listeria noncytogenes, Streptococcus spp., Pseudonomas aeruginosa, Bacillus spp., Staphylococcus aureus, Candida albicans, and S. chartarum. At this point, product testing does not make a similar demonstration with respect to airborne microbials. These statements have not been evaluated by the FDA. These products are not intended to diagnose, treat, cure, or prevent any disease.
Whole Office Free Standing Active Air Purifier Series

-- Specifications

Electrical
120 VAC, 60 hz
50 watts
Mechanical
60 CFM, washable electrostatic
lint screen
Computer style cord
Controls

Manual front panel or remote


control, + "away mode" feature with
adjustable digital timer
5-speed fan control, 12 step purifier control to 3,000 SF
Dimensions
12" H x 9" W x 12" D
30.5 CFM H X 23 wide X 30.5 D
Weight
16 pounds
7.3 kilograms
Coverage / Ozone Output
Adjustable from 250 SF to 3000 SF
Max .03 ppm on "Away" (Sanitize) mode


*University studies

of the RCI

technology in this unit have shown mold and pathogen kill rates on surfaces as high as and even higher than 99.9% in just hours -- with some viruses showing nearly 100% elimination! Users have also found these units to virtually eliminate the indoor ill effects of Red Tide and other algae blooms.



Commercial Solutions Home Page
Inline HVAC Solutions

Inline Active Air Purification HVAC Probes
Mini Active Air Purification HVAC Probe
General Air Purification
Free-standing Whole Office Active Air Purifier Series
Super Portable Active Air Room Refresher
Wall Mounted Active Air Purifier
Book Shelf Fanless Active Air Purifier
Mobile Active Air Purifier

Targeted Particulates
5K HD Active Air Purification Ionizer / Sanitizer
Light to Medium Duty Active Air Electronic Particulate Ionizer
High Volume Heavy Duty Industrial Active Air Ionizer
Selective Targeted Commercial / Institutional / Industrial Active Air Purification System

Specialized Air Purification/Odor - Bacteria Abatement
Cooler/Walk-in Refrigerator Active Air Purification System
Dumpster Active Air Sanitization / Odor Reduction System
Light to Medium Duty Active Air Purification Ozone Generator
HD Industrial Active Air Oxidizing Plasma Generators

Home
Table of Contents
Part 1 -- The Need for What Pro-active Environmental Technologies Does
Part 2 -- Diagnosing the Problem
Part 3 -- Treating the Problem and Preventing a Recurrence
Solutions
(Specific Fixes to What's Wrong with the Air You Breathe Where You Live and Work)
Personal Solutions
Residential Solutions
Commercial Solutions



All materials not supplied by manufacturers or others are
Copyright 2005 - 2014 -- breathe-easier.com -- All Rights Reserved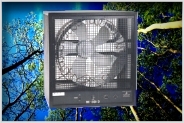 High Volume Industrial Active Air Purification Ionizer --
When it's time to clear the air. NOW.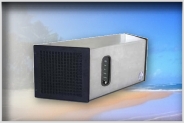 Selective Targeted
Commercial / Institutional / Industrial
Active Air
Purification System
-- Name your (airborne) poison. We have a solution for that.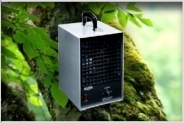 Light to Medium Duty
Active Air Purification
Ozone Generator -- Where odors more than meet their match



Personal Solutions
You don't have to be at the mercy of whatever wherever.
This is where you can expore some exciting options you can have with anytime or take with wherever you go.



The journey continues as we explore the pro-active solutions for the environments in which we find ourselves, starting with where we live, protecting those we love.