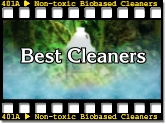 | | | | | |
| --- | --- | --- | --- | --- |
| | | | | |
| Commercial | Health Care Facilities | Hospitality | Industrial | Institutional |


Dumpster
Active Air
Sanitization/Odor Reduction System

If ONE germ can multiply and become ONE MILLION in just twenty-four hours,
imagine what a DUMPSTER full of pathogens can produce in that time!
The Active Air Dumpster
Sanitization and Odor Reduction System
attacks the contaminates at the source
to give the commercial site a fighting chance
at a healthier, safer environment.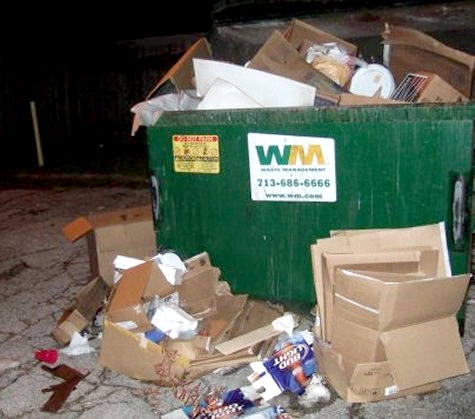 Meet the Active Air Dumpster
B
acterial
O
dor

A

batement
S
ystem. As its designation suggests, it actively handles the root causes of odors in those ugly but unavaoidable places where bacteria and odors build up, such as dumpsters, trash compactors, and lift stations. This not only makes those places less intolerable, but it also has a verifiable impact on subduing the pathogens, microbials, and fungi which proliferate at those sites.

The
Active Air Dumpster
Sanitization and Odor Reduction System
takes over the air environment of a trash compactor, dumpster, lift station, etc., by using the RCI (Radiant Catalytic Ionization
)
technology to create a hefty stream of Active Air Purification Oxidizers which are pumped into the confines of the offending container to abate odors and bacterial accumulations on the surfaces (and contents) inside.



Locating the BACTERIA/ODOR ABATEMENT SYSTEM
The
BACTERIA/ODOR ABATEMENT SYSTEM should be protected from extreme temperatures for longer product life.
The
BACTERIA/ODOR ABATEMENT SYSTEM will operate best in dry, cool environments. Avoid placing unit in an area which may flood. When only a damp or flooded area is available, use a stand or other suitable mounting device to avoid damage to the unit and keep it above the wet area.
Determine a suitable location to mount unit and plug into standard three-prong electrical outlet. (If unit is to be hard-wired, all connections are to be made by a certified licensed electician.)
If connecting to a compactor or dumpster, connect the provided 2 3/8" flexible hose to the BOAS unit. Connect the other end of the hose to the dumpster/compactor. Trim hose as needed. Extensions are available if the hose is too short for the specific application. If a suitable location for the hose to enter the compactor/dumpster is not available, drilling a hole into the compactor/dumpster may be required.
Turn equipment on. Equipment is designed to run 24/7.
Active Air Dumpster

Sanitization and Odor Reduction System


Spec Sheet

Description

Applications

Self-contained, semi-portable, odor and bacteria abatement system
Automated unattended operation
ugged stainless steel construction
Plugs into standard 120 VAC outlet
Integral hour meter included
Complete with hose and hose attachments


Heavy commercial or industrial odor situations
Dumpsters
Compactors
Waste storage areas
Lift stations

Technology




The

Active Air Dumpster

Sanitization and Odor Reduction System

substantially reduces odors in the air and microbial populations on

surfaces*

by utilizing the patent pending RCI

TM

(Radiant Catalytic Ionization

TM

) technology comprised of a special high output UV light and photocatalyst target which create an Advanced Oxidation Process containing several friendly oxidizers.

*Scientific tests have demonstrated the use of air purifiers using RCITM (Radiant Catalytic IonizationTM) substantially reduce microbial populations on

surfaces

-- including, but not limited to Escherichia coli, Listeria noncytogenes, Streptococcus spp., Pseudonomas aeruginosa, Bacillus spp., Staphylococcus aureus, Candida albicans, and S. chartarum. At this point, product testing does not make a similar demonstration with respect to airborne microbials. These statements have not been evaluated by the FDA. These products are not intended to diagnose, treat, cure, or prevent any disease.
Active Air Dumpster

Sanitization and Odor Reduction System

-
Specifications
Electrical
120 VAC, 3 amps, 60 Hz
220 VAC, 1.50 amps, 50 Hz


Mechanical
one 3-setting control switch
low/off/high (fan on)

Dimensions
18" H x 25" L x 10" W
46 cm H x 38 cm L x 25 cm W


Weight

20 pounds

9 kilograms

Coverage /
Ozone Output
1,000 SF


n/a




Commercial Solutions Home Page
Inline HVAC Solutions

Inline Active Air Purification HVAC Probes
Mini Active Air Purification HVAC Probe
General Air Purification
Free-standing Whole Office Active Air Purifier Series
Super Portable Active Air Room Refresher
Wall Mounted Active Air Purifier
Book Shelf Fanless Active Air Purifier
Mobile Active Air Purifier

Targeted Particulates
5K HD Active Air Purification Ionizer / Sanitizer
Light to Medium Duty Active Air Electronic Particulate Ionizer
High Volume Heavy Duty Industrial Active Air Ionizer
Selective Targeted Commercial / Institutional / Industrial Active Air Purification System

Specialized Air Purification/Odor - Bacteria Abatement
Cooler/Walk-in Refrigerator Active Air Purification System
Dumpster Active Air Sanitization / Odor Reduction System
Light to Medium Duty Active Air Purification Ozone Generator
HD Industrial Active Air Oxidizing Plasma Generators

Home
Table of Contents
Part 1 -- The Need for What Pro-active Environmental Technologies Does
Part 2 -- Diagnosing the Problem
Part 3 -- Treating the Problem and Preventing a Recurrence
Solutions
(Specific Fixes to What's Wrong with the Air You Breathe Where You Live and Work)
Personal Solutions
Residential Solutions
Commercial Solutions


All materials not supplied by manufacturers or others are
Copyright 2005 - 2014 --
breathe-easier.com
-- All Rights Reserved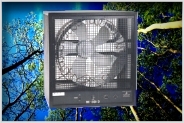 High Volume Industrial Active Air Purification Ionizer --
When it's time to clear the air. NOW.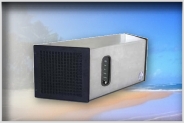 Selective Targeted
Commercial / Institutional / Industrial
Active Air
Purification System
-- Name your (airborne) poison. We have a solution for that.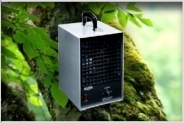 Light to Medium Duty
Active Air Purification
Ozone Generator -- Where odors more than meet their match



Personal Solutions
You don't have to be at the mercy of whatever wherever.
This is where you can expore some exciting options you can have with anytime or take with wherever you go.



The journey continues as we explore the pro-active solutions for the environments in which we find ourselves, starting with where we live, protecting those we love.