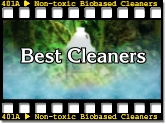 | | | | | |
| --- | --- | --- | --- | --- |
| | | | | |
| Commercial | Health Care Facilities | Hospitality | Industrial | Institutional |


Cooler / Walk-in Refrigerator
Active Air
Purifying Systems


-- Life extension for cold storage food stuffs

Just because it is cold in the walk-in cooler or refrigerator does not mean that germs are not present, or that the air is alright to breathe, or that unwanted odors are not attacking the foods stored there. The Active Air Cooler / Walk-in Refrigerator System

series utilizes patent pending RCI technology to aggresively purify the air and sanitize the surfaces in the cold air space without damage to the food inside.



Active Air Cooler / Walk-in Refrigerator Purification Systems units are ideally suited for the internal environment of refrigerated coolers and food storage areas. Utilizing the Advanced Oxidation Plasma of RCI (Radiant Catalytic Ionization) Technology, the series units in this series reduce odors, not simply cover them up. They help reduce spoilage and extend food shelf life without emitting expensive or dangerous compounds.
Installation Details
Each 4000 designated unit is capable of treating up to 4,000 cubic feet of air space. The 8000 designated unit can treat up to 8,000 CF of air space.
Choose the proper size and number of units based upon the cubic feet of the area to be treated.
Locate the unit high on a wall (approximately 7' high), positioned in such a way as to provide maximum air circulation to and from the unit.
Ideally, center the unit on the wall. Avoid placing unit in corners or in places airflow may be obsructed by cabinets, fixtures, or similar items.
Be sure position allows the unit to be mounted to wall studs or equal structure. Once the position has been determined, hold the unit in place and mark the eight (8) mounting holes with a pencil.
Pre-drill the mounting holes with a 1/8" BIT AND SECURE WITH #10 Stainless Screws.
In dry locations, a supplied "B" plug-in type connector is acceptable.
If a dry standard 120 VAC outlet is not available or accessible in the area, the unit should be "hard wired" using 1/2" conduit or similar with a 15amp GFCI protected circuit.
Install a conduit junction connector to the lower right of the unit (existing 1/2" conduit connector).
Pro-active Environmental Technologies recommends that all wiring be accomplished by a licensed electrician.

Active Air Cooler / Walk-in Refrigerator Series - Spec Sheet

Description

Applications

Compact, self-contained, natural air treatment system
Food grade stainless steel
Reusable dust and grease filter
Plugs into standard 120 VAC outlet
Equipped with hour meter

Walk-in coolers
Walk-in freezers
Lift station rooms
Dumpster rooms

The technology

The Active Air Purification technology used in this series substantially reduces odors in the air and microbial populations on

surfaces

*

utilizing the patent pending RCI (Radiant Catalytic Ionization) technology which consists of a special high output UV light and photocatalyst target thereby creating an Advanced Oxidation Process containing several friendly but highly effective oxidizers.



*Scientific tests have demonstrated the use of the Active Air Purification in these air purifiers utilizing RCITM (Radiant Catalytic IonizationTM) substantially reduce microbial populations on

surfaces

-- including, but not limited to Escherichia coli, Listeria noncytogenes, Streptococcus spp., Pseudonomas aeruginosa, Bacillus spp., Staphylococcus aureus, Candida albicans, and S. chartarum. At this point, product testing does not make a similar demonstration with respect to airborne microbials. These statements have not been evaluated by the FDA. These products are not intended to diagnose, treat, cure, or prevent any disease.
Active Air Cooler / Walk-in Refrigerator Series

- Specifications
Electrical
120 VAC, 1.2 amp, 60Hz
135 watts
Mechanical
250 CFM fan w/ hour meter
550 CFM w/ hour meter
low/off/high (3 position rocker switch)
Dimensions
12" W x 12" H x 60" L
30.5 cm W x 30.5 cm H x 152.5 cm L

Weight

65 pounds
29.5 kilograms
Coverage /
Ozone Output

4000 CF for EcoAir 4000


8000 CF for EcoAir 8000

n/a

Imagine how much safer food would be and how much longer it would last with the Active Air Cooler / Walk-in Refrigerator Purification System's
Technology protecting and preserving the environment in walk-in coolers and freezers by actively killing the microbes, fungi, and pathogens that routinely attack our food supplies. Imagine how much better foods would taste with no residual odors from other foods interfering with their flavors.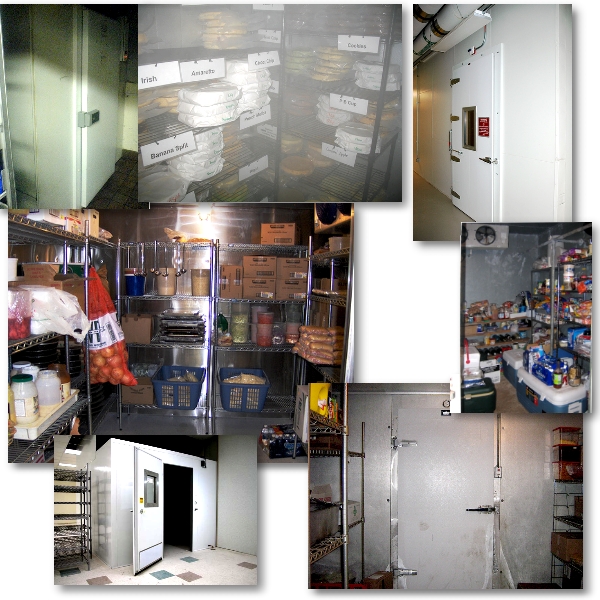 Commercial Solutions Home Page
Inline HVAC Solutions

Inline Active Air Purification HVAC Probes
Mini Active Air Purification HVAC Probe
General Air Purification
Free-standing Whole Office Active Air Purifier Series
Super Portable Active Air Room Refresher
Wall Mounted Active Air Purifier
Book Shelf Fanless Active Air Purifier
Mobile Active Air Purifier

Targeted Particulates
5K HD Active Air Purification Ionizer / Sanitizer
Light to Medium Duty Active Air Electronic Particulate Ionizer
High Volume Heavy Duty Industrial Active Air Ionizer
Selective Targeted Commercial / Institutional / Industrial Active Air Purification System

Specialized Air Purification/Odor - Bacteria Abatement
Cooler/Walk-in Refrigerator Active Air Purification System
Dumpster Active Air Sanitization / Odor Reduction System
Light to Medium Duty Active Air Purification Ozone Generator
HD Industrial Active Air Oxidizing Plasma Generators

Home
Table of Contents
Part 1 -- The Need for What Pro-active Environmental Technologies Does
Part 2 -- Diagnosing the Problem
Part 3 -- Treating the Problem and Preventing a Recurrence
Solutions
(Specific Fixes to What's Wrong with the Air You Breathe Where You Live and Work)
Personal Solutions
Residential Solutions
Commercial Solutions


All materials not supplied by manufacturers or others are
Copyright 2005 - 2014 --
breathe-easier.com
-- All Rights Reserved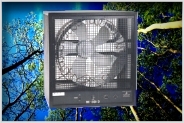 High Volume Industrial Active Air Purification Ionizer --
When it's time to clear the air. NOW.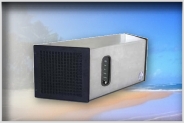 Selective Targeted
Commercial / Institutional / Industrial
Active Air
Purification System
-- Name your (airborne) poison. We have a solution for that.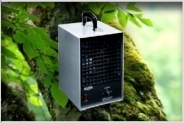 Light to Medium Duty
Active Air Purification
Ozone Generator -- Where odors more than meet their match



Personal Solutions
You don't have to be at the mercy of whatever wherever.
This is where you can expore some exciting options you can have with anytime or take with wherever you go.



The journey continues as we explore the pro-active solutions for the environments in which we find ourselves, starting with where we live, protecting those we love.