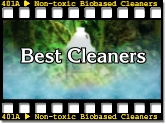 Information herein offered is provided so that reasonably intelligent individuals of competent mental capacity and majority age can better make informed choices regarding matters discussed.

Along with being a service provider with certifications in specific areas regarding indoor air quality, breathe-easier.com is an independent authorized dealer for certain products and equipment manufactured and/or supplied by others. Any legally held trademarks, trade names, logos, and applicable copyrighted materials are and remain solely the property of same's lawful owners and said ownership is neither relinquished, nor diminished, nor transferred by inclusion on this site.


All statements and/or claims concerning any particular equipment and the technologies behind such are based upon manufacturers' published materials regarding same, and said manufacturers are solely responsible for such materials and their content. Any and all product guarantees or warranties of any sort are at all times solely the responsibility of the manufactures and according to the current published terms regarding same which consumers are urged to check out for themselves.

Anecdotal reference may from time to time be made regarding the applicability, placement, or use of one or more technologies or products in circumstances which may or may not reflect those found in any other situation. Consumers should be aware that consideration should be given to specific environmental issues which may be different from and/or in addition to those cited in such anecdotal references. At no time is or will breathe-easier.com be in any manner responsible for factors withheld or in any way not disclosed by the consumer. Responsibility to engage or use or not engage or use any particular service or technology is solely that of the consumer.

Further, from time to time testimonials may be quoted from individuals as consumers regarding their own personal experiences regarding (a) service(s) or product(s) offered by or obtained from breathe-0easier.com. Such individuals do so on their own behalf of their own free will in the exercise of their God-given and Constitutionally guaranteed right to free speech and are neither liable for nor compensated for their comments. While Pro-active Environmental Technologies may include such comments and may try to verify such comments where possible, breathe-easier.com is not liable for the verity or the use, disuse, or misuse of any such information so included.

No claims are made, expressed, or implied regarding the diagnosis and/or treatment of any disease or medical condition, and any parties who know they have or suspect that they have any type of medical condition or disease are encouraged to seek competent medical attention and advice from more than one source or party.

What is offered on a best efforts basis is services and/or equipment whereby some or all the indoor environment of a

building

or other environmental space or specific components of same may be altered or treated, with the intention of making a healthier, safer place for those who must occupy such space/s.



All materials not supplied by manufacturers or others are
Copyright 2005 - 2014 --
breathe-easier.com
-- All Rights Reserved

NEW!

Check out the videos





The problem is worse than we
realize.




C. What Do We Need to Know?


Sorting out the info and charting a course to follow.



D. What are We Breathing?

Unwelcome guests we receive every time we breathe.

2. Allergens.


The body's "hit list" of alien invaders.








4. Odors.

Things have odors for a reason,
but why?
Can the problem be corrected rather than merely masked or covered up?






5. Chemicals/Smoke/VOC's.
Are we possibly drowning in a toxic soup?




6. Mold.

Is what we see dangerous?
And is what we don't see
perhaps more dangerous than what we do see?


E. Which Technology Works the Best?

Are the technologies pretty much equal, or is their a large disparity among them?




1. Passive Technology.

The pollution finds the solution.
(Or so we hope!)


2. Active Technology.

The solution finds the pollution -
even where it is hiding!




a. Stage One -- Dual Ionization (Particulate Removal)






b. Stage Two -- Quad Oxidizing Plasmas







c. Stage Three -- Advanced Oxidation






d. Combo Effect -- The Whole is Greater Than the Sum of its Parts.






3. Major Differences.

Things that are not the same
are not equal.


a. Literally out of this world.

The technology which produces
"the purest air on the planet"
actually comes from
out of this world.






b. Overall Air Purity.



By what standard do you certify the actual purity of air?







c. Too Clean to Test for Purity?


"Without dirt in the air,
we cannot tell you
how pure the air is."
Does that strike anybody as odd?



d. Where's the Dirt?

(Where is Clara Peller
when you need her?)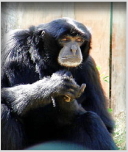 e. What to do?

Anybody can see that it's clean except the career bureaucrats.






f. Where are the Germs?

Hint: One place they are

not

is
"Blowin' in the Wind".


g. Filtration rates vs. Kill rates.

In the war against pathogens,
would you like your germs
captured and contained
or killed "graveyard dead"?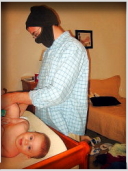 h. Odor Abatement/Removal.

The same thing that RCITM

does to particulates and germs it does also to smoke, dust, and sources of odors.







F. What IAQ issues must be considered and addressed?

Head to head comparison of the technologies - very revealing.



G. Are there medical considerations?

Obligatory disclaimers and the practical realities of what happens when a sick body can actually catch its breath.




H. Are there legal and other considerations?

What happens if we just ignore the problem or fail to investigate it fully?




I. When is Timing an Issue?

If the mold or other air quality problem doesn't seem to be spreading or getting any worse, so we really have to pay it any attention?